See on Scoop.it – Fostering Sustainable Development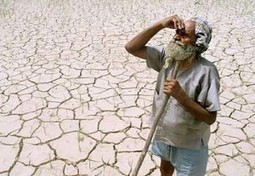 As the global population crosses 7 billion, the pressure on land has increased exponentially in recent decades. Food security, habitat and livelihood are the buzz words these days.
Salman Zafar's insight:
The major factors responsible for desertification are deforestation, over-grazing, unsustainable cultivation methods and poor irrigation practices, apart from climate change. According to Mr. Luc Gnacadja, executive secretary of the United Nations Convention to Combat Desertification, "Land degradation is a global phenomenon, with 78 percent of the degrading land taking place in non-drylands." The inevitable outcome of desertification is the loss of invaluable agricultural lands, destruction of vegetation cover and hydrologic imbalance in drylands.
See on www.ecomena.org