See on Scoop.it – Waste Waste Everywhere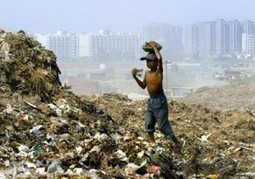 Waste management crisis in India should be approached holistically; while planning for long term solutions, focus on addressing the immediate problems should be maintained.
Salman Zafar's insight:
Recycling, composting and waste-to-energy are all integral parts of the waste disposal solution and they are complementary to each other; none of them can solve India's waste crisis alone. Any technology should be considered as a means to address public priorities, but not as an end goal in itself. Finally, discussion on waste management should consider what technology can be used, to what extent in solving the bigger problem and within what timeframe.
See on www.bioenergyconsult.com