See on Scoop.it – Fostering Sustainable Development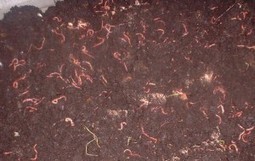 Vermicomposting is a type of composting in which certain species of earthworms are used to enhance the process of organic waste conversion and produce a better end-product. It is a mesophilic process utilizing microorganisms and earthworms.
Salman Zafar's insight:
Vermicompost is earthworm excrement, called castings, which can improve biological, chemical, and physical properties of the soil. The chemical secretions in the earthworm's digestive tract help break down soil and organic matter, so the castings contain more nutrients that are immediately available to plants.
See on www.bioenergyconsult.com