See on Scoop.it – Energy Blog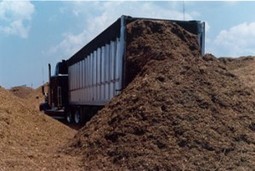 Cogeneration of bagasse is one of the most attractive and successful energy projects that have already been demonstrated in many sugarcane producing countries such as Mauritius, Reunion Island, India and Brazil.
Salman Zafar's insight:
A promising alternative to steam turbines are gas turbines fuelled by gas produced by thermochemical conversion of biomass. The exhaust is used to raise steam in heat recovery systems used in any of the following ways: heating process needs in a cogeneration system, for injecting back into gas turbine to raise power output and efficiency in a steam-injected gas turbine cycle or expanding through a steam turbine to boost power output and efficiency in a gas turbine/steam turbine combined cycle.
See on www.bioenergyconsult.com