See on Scoop.it – Energy Blog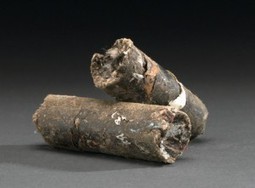 MSW is a poor-quality fuel and its pre-processing is necessary to prepare fuel pellets to improve its consistency, storage and handling characteristics, combustion behaviour and calorific value.
Salman Zafar's insight:
RDF production line consists of several unit operations in series in order to separate unwanted components and condition the combustible matter to obtain the required characteristics. The main unit operations are screening, shredding, size reduction, classification, separation either metal, glass or wet organic materials, drying and densification. These unit operations can be arranged in different sequences depending on raw MSW composition and the required RDF quality.
See on www.bioenergyconsult.com