See on Scoop.it – Renewables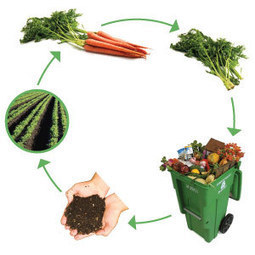 Composting can be categorized into different categories depending on the nature of decomposition process. The three major segments of composting are anaerobic composting, aerobic composting, and vermicomposting.
Salman Zafar's insight:
Aerobic composting is the process by which organic wastes are converted into compost or manure in presence of air. In this process, aerobic microorganisms break down organic matter and produce carbon dioxide, ammonia, water, heat and humus, the relatively stable organic end-product. Although aerobic composting may produce intermediate compounds such as organic acids, aerobic microorganisms decompose them further.
See on www.bioenergyconsult.com