See on Scoop.it – Fostering Sustainable Development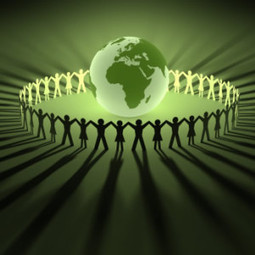 The problem with green products, even the ones that are actually effective/not green-washing, is that they still fall into a niche category. Every product out there, from solar PV installation services to biopolymer household disposables, is made for everyone – yet very often not marketed to everyone or used by everyone, at least not a percentage worth celebrating.
Salman Zafar's insight:
Encouraging consumer behavior includes thinking on that level; it's why superficiality has successfully trumped the grandness of the planet's dilemma for decades. The entire concept of "recycling hasn't proven effective either in technicality or in adoption as a mass behavior, so let's recycle harder" is not smart environmentalism.
See on www.cleantechloops.com